LM Travel Myanmar is a leading tours and travel agency based in Mandalay, Myanmar. LM is founded by U Nyan Lin who has years of experience in tourism industry and a strong passion for travelling. With innovative itineraries and world-class services, LM has successfully operated hundreds of Myanmar travel packages for global travelers and enjoys 100% satisfaction rate. Leaving the profit-only mindset, the company highly emphasizes on the benefit of locals, preservation of ecology and development of tourism industry in Myanmar. They also share a portion of their profits for a variety of welfare works in society.
LM Travel Myanmar operates a complete range of travel opportunities across the sixteen cities of Myanmar. LM's popular travel packages include day tours, package tours, group tours, private tours, river cruise tours, cultural tours, trekking tours, tribal tours, canoeing and cooking class, nature tours, photography and sightseeing tours and many more. You will definitely have an enriching vacation tour in Myanmar, witnessing natural and cultural splendors with experienced and friendly guide.
If you have toured Myanmar with LM Travel Myanmar before, share your experiences below. Read several reviews written by past travellers below if you want to tour Myanmar with LM Travel Myanmar.
Reviews
Write a review for ""
2 LM Travel Myanmar Programs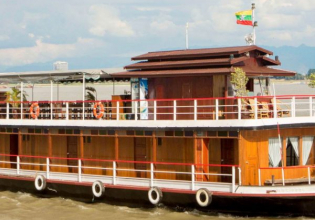 Destinations

Myanmar

Travel Styles:

Adventure and Sports Activities, Adventure, Local Boat Rides...

See More

Operator
From
$
560
Duration

3 days
Destinations

Myanmar

Age Range

18 + Years

Travel Styles:

Adventure and Sports Activities, Adventure, Sightseeing, Att...

See More

Operator
From
$
980
Duration

10 days