Outfitter Nepal Treks & Exp. Pvt
OUTFITTER NEPAL conducts a host of over 200 holiday categories that begin in Nepal & extend throughout the axis of the Himalayas that also make up Tibet & Bhutan. Our assortment of holidays include: 4 season outdoor breaks, Adventure Trekking in Nepal, cultural tours, historical excursions, classic countryside walking, treks on off-the-beat-trails, go-wild river rafting, remote wilderness trek, overland tours, visiting exclusive heritage sites, thrilling mountain bike tours, spiritual tours, cozy home stays, practical volunteer programs, unique jungle safaris, all domestic & international ticketing services & reliable transportation services throughout the Himalayas. Our special 'NO FRILLS prices don't have any hidden costs & can cope with any level of tourists that even extends to the budget & shoe-string backpacker & the discerning traveler from any corner of the globe.
Reviews
Click here to write a review for Outfitter Nepal Treks & Exp. Pvt or select program to write a review for specific program.
Write a review for ""
2 Outfitter Nepal Treks & Exp. Pvt Programs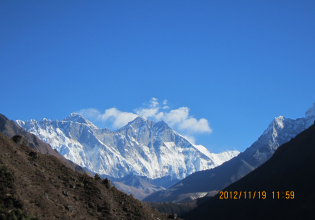 Destinations

Nepal

STARTS/ ENDS IN

Kathmandu / Kathmandu

Age Range

10 / 70 Years

Travel Styles:

Active and Outdoor, Adventure, Hiking, Trekking, Festivals &...

See More

Operator
From
$
1405
$
1405
Duration

14 days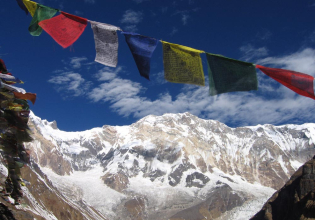 Destinations

Nepal

STARTS/ ENDS IN

Kathmandu / Kathmandu

Age Range

10 / 70 Years

Travel Styles:

Active and Outdoor, Adventure, Hiking, Trekking, City Sightseeing

Operator
From
$
835
Duration

14 days