Rustic Tour Guide is one-of-a-kind tour company in Sri Lanka that specializes in providing the most satisfying food tours. They believe that the best way to experience the culture of Sri Lanka is through its cuisine. Their range of unique food tours vary from local market tours and gourmet food walks as well tours that involve hands-on cooking. The tour will take you through Colombo's biggest and oldest market where you will get to try authentic and mouth-watering local cuisines as well as pick some fresh local produce to create your own dishes. Your will try home-made food, street food and try out local restaurants. You will learn to re-create delicious Sri Lankan dishes and enjoy sit-down meals. The company offers a spacious and rustic home kitchen that will cater to all your cooking needs.
The food tours provided by Rustic Tour Guide are led by certified food tour guides who are fully licensed and are passionate about food. They are also well-versed in a number of global languages. The tours have been well-planned through years of rigorous research. Through their tours, you can enjoy old-fashioned cooking as well as learn to make fascinating gourmet dishes that will awaken your taste buds. They aim to teach you about Sri Lankan culture through dishes that each tell a different story. In addition, they also offer birding and wildlife tours in the countryside.
Be fully prepared for your travels to Sri Lanka by reading Rustic Tour Guide Reviews on TravellersQuest. If you have already experienced one of their tour programs in Sri Lanka, do leave a review to help future travelers.
Reviews
Write a review for ""
1 Rustic Tour Guide Programs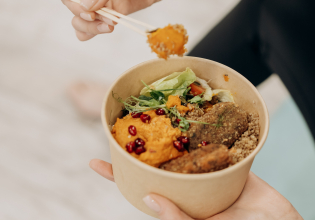 Destinations

Sri Lanka

STARTS/ ENDS IN

Colombo / Colombo

Age Range

2 + Years

Travel Styles:

Food, Drinks, Events and Nightlife, Cooking Classes, Food To...

See More

Operator