About
We are a growing project working for the economic and social development of the less privileged communities in the Peruvian Amazon.
We focus on education, environment, ecotourism and cultural exchange. We believe that working together with these communities in developing different skills for its people and creating new job opportunities, not only will help to reduce poverty but to reduce activities that are damaging the environment such as, logging and gold mining with strong contaminating chemicals. We want to give opportunities to the community to change and care for their environment like having other ways to earn money instead of destroying the Amazon rainforest.
Protecting the Amazon should be a global commitment because of its incalculable biological and ecological value.
Reviews
Write a review for ""
4 Semillas Life Programs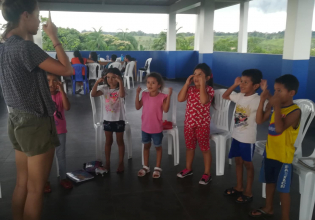 Destinations

Peru

Age Range

18 / 65 Years

Project Types:

Teaching English, NGO Support, Women Empowerment, Community...

See More

Operator