Volunteer Nepal National Group (VolNepal) is a local, independent, non-profit organization.
VolNepal was founded in 2000 and registered with the Chief District Administration Office
and the Social Welfare Council, Kathmandu in 2005.
VolNepal was created to implement new initiatives and platforms that could better answer
the need for communication between volunteers and community groups with NGOs
operating both locally and internationally.
Reviews
Write a review for ""
6 VolNepal Programs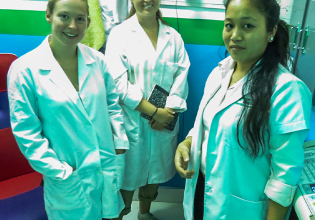 Destinations

Nepal

Age Range

16 / 100 Years

Project Types:

Public Health, Medical/Healthcare

Operator