51 Best Irish Dishes | TravellersQuest
Ireland is a country located on the island that bears its same name. This island is in front of the coasts of Wales and England, and it is for this reason that the three countries cultures and traditions can appear similar when comparing them.
Ireland's cuisine, for example, may have some derivations of recipes that may have originated in its neighboring countries. However, there are incredible and great-tasting dishes that are typical of Ireland, which is why we offer a wide selection by specific categories of what its cuisine has to offer.
Do you love Irish food? Ireland is a beautiful country with an interesting culinary history. Throughout this article we review the best Irish dishes including categories such as sides, potato dishes, vegetable dishes, chicken dishes, fish dishes, potluck dishes, and seafood dishes.
Table of Contents
Best Irish Dishes
The nation that created Guinness beer has quite prominent dishes keeping a special place for certain ingredients from fish (such as cod or salmon) to vegetables (such as potatoes or cabbage) and through important meats like pork and chicken. These ingredients star in a lot of their best dishes.
Whiskey chicken
As the name implies, in this delicious whisky chicken dish, whiskey is the main ingredients. This delicious and traditional Irish preparation is preferred by those who visit their country as those who reside there.
Whiskey is used to make a sauce that bathes the chicken pieces. In addition to the liquor, the sauce contains tomatoes and onions sautéed in vegetable oil.
Additionally, hot sauce and a traditional British sauce called Bovril is added to this preparation. Finally, the sauce is added to the chicken already sealed and seasoned with rosemary, parsley, and chopped potatoes.
Beef and Guinness Stew
This beef and Guinness stew is a traditional Irish food recipe, but this stew has a special feature. This small detail is given through one of its main ingredients; this ingredient is one of the best beers in Ireland, Guinness beer.
Its elaboration is quite simple; mainly beef is chopped, seasoned with bay leaves, pepper, and salt. Then it is sealed with oil, sautéed with onions, carrots, potatoes and parsley pieces. Finally, liquefied tomatoes and Guinness beer make their stellar appearance creating the perfect broth for this dish.
Irish breakfast
As the name implies, this Irish breakfast preferred by the Irish for their mornings. In addition to being one of the most typical dishes of Ireland, it is one of the most consumed in this country.
This recipe usually consists of two fried eggs. These are accompanied with fried slices of bacon. In addition, bean stew with roasted tomato, roasted sausages, and slices of black blood sausage, complement the perfect Irish breakfast.
Lobster Salad
Its origin and great fame are strongly marked on the west coast of Ireland. This traditional Irishsalad dish is usually a healthy option in Irish cuisine, containing fresh lobster, lettuce leaves, onions, lemon drops, and black pepper.
Fresh lobsters are usually served on whole or chopped lettuce and arugula leaves, with a little butter on top. Finally, pieces of onion and vinaigrette made with mayonnaise, lemon, oil, and vinegar are added to this tasty salad.
Chocolate Whiskey Cake
This time Irish cuisine makes space for its best Irish dishes in form of a pastry creation, the chocolate cake with whiskey. Whiskey previously mentioned make another appearance this time to combine lightly with chocolate.
Its elaboration is a slightly extensive process of cooling, where a mixture of crushed biscuits and butter is the one that will be used as a base for this cake. On top of this, a melted mixture of dark chocolate, milk chocolate, and chocolate droplets is placed. It also contains cream, cream cheese and of course the liquor that gives name to the cake the whiskey.
Finally, the cake is cooled until the mixture hardens, after this it can be covered with some additional Whiskey.
Coddle
Originally from the city of Dublin, this potluck dish was created on the basis of leftover meats. There really is no exact way of preparation or a concise recipe that indicates what steps to follow – its main ingredients are simply known.
These ingredients consist of very finely cut pieces of bacon, slices of thin pork sausages, sliced onions, diced potatoes, salt, and pepper. The most common way to prepare this Coddle is that all these ingredients are skipped until the sausages and bacon release their fat. Then everything is added and mixed together.
Irish side dishes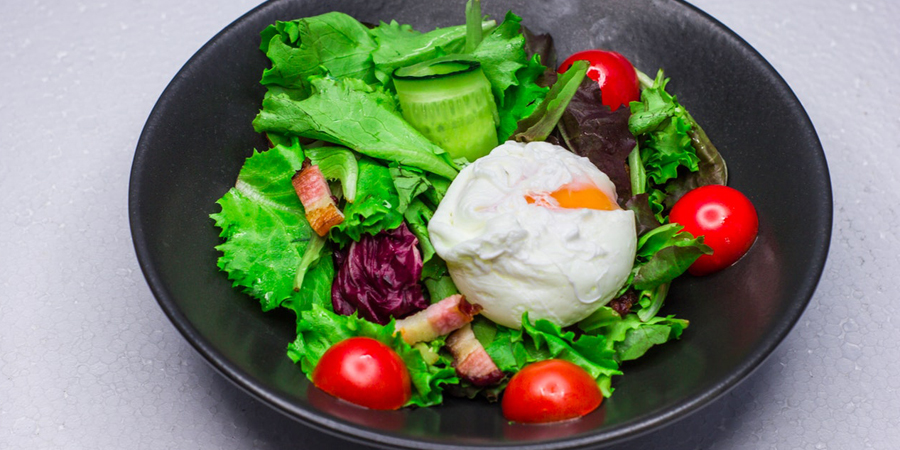 There are several recipes for Irish entries and accompaniments that have been created in different types of places. Places like restaurants, bars or even some homemade dishes. Regardless of their origin, each side dish has unique characteristics and the best have a place in this category.
Barmbrack
This elaboration was conceived in times of the Halloween celebration, which is why it has become a tradition to prepare it every year on this date. This Barmbrack dish consists of a kind of high round bread with raisins inside. This traditional Irish dessert is usually an ideal accompaniment to a cup of black tea.
Mainly the raisins are macerated, with nuts and the skin of a lemon confit in whiskey and black tea. Then, beat eggs and wheat flour are combined with this mixture along with brown sugar, cinnamon, and cloves.
Bacon and cabbage
One of the most traditional dishes was originated through the most common crops of Irish country houses. This Bacon and Cabbage dish consists of slices of smoked bacon and mashed potatoes with sautéed cabbage leaves.
Smoked bacon is cooked with vegetable oil and Worcestershire sauce. Next to these slices, the finely chopped cabbage is incorporated into the preparation. Then, together with mashed potatoes with butter, this preparation is served in a deep dish.
Soda bread
Soda bread was created with ingredients that were on hand in most homes. In fact, one of ingredient is in the process of decomposition: milk. When it is already cut, it is combined with wheat flour, baking soda and salt to create one of the most simple and typical side dishes.
Chicken with mango salad
Another of the Irish side dishes that are worth mentioning in this category is the mango chicken salad. In addition to these ingredients, this salad contains romaine lettuce, black grapes, rosemary, lime juice, and black pepper.
The chicken is baked with lime juice, black pepper, and cayenne, salt and rosemary branches. Then this chicken is shredded and positioned on the leaves of lettuce and the dice of mango, black pepper, salt, vinegar, sugar and basil leaves.
Black and White Pudding
These two Irish accompaniments are usually served with breakfast. These consist of a kind of sausage, which in the case of black pudding, is made with cow's blood, rice grains, and pork. On the other hand, white pudding is made with lard, oatmeal, bread, and pork.
Black and white pudding can be served sliced or simply fried for a more prominent flavor.
Fish and bacon soup
This fish and bacon soup side dish from Ireland is usually served on a small plate next to the main course so that you can taste the two flavors together. Although its preparation can be extensive and tedious, the result is totally worth it.
First, the slices of smoked bacon, onions, leeks, and garlic are sautéed in oil. Then the chicken stock next to the potatoes and the cod meat is cooked over medium heat. Finally, with half of the vegetables and portions of fish meat, the cream itself is made.
This is done by crushing them in a blender with milk and cream so that this dense mixture becomes soup must be added back to the fire with the other half of the ingredients.
Hot Beef Salad
This Hot Beef Salad is placed with a base of lettuce leaves, on them, the ox meat raised in Irish territory is positioned and all this is sprinkled with a dressing called aioli. This dish usually accompanies or opens the menu of a good Irish banquet.
The aioli is prepared in a manner very similar to mayonnaise, achieved by mixing an egg with olive oil, mustard, black pepper, vinegar, garlic, and salt in a blender with short periods of time so that it is not cut. On the other hand, beef minced in julienne is grilled with a little oil, salt, black pepper, and ground thyme.
Irish dishes with potato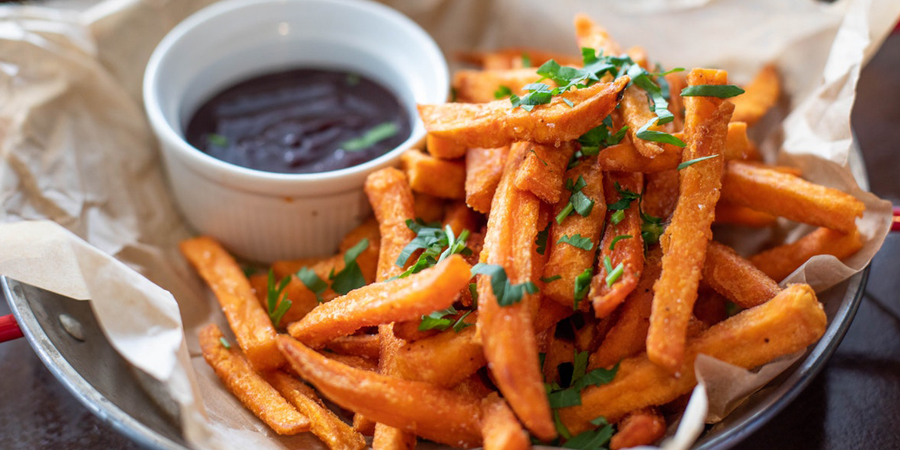 As mentioned at the beginning of this great list of the best dishes, the potato has a very important role in the cuisine of this European nation. Their elaborations with better flavor and popularity are presented below.
Fried Potato Farls
Fried potato farls work for breakfast (or under any circumstance)is small fried balls made with potatoes. These small tortillas are one of the dishes preferred by the Irish not only at breakfast but at any time of the day.
Mashed potatoes are first placed in previously boiled water. This is done so that the potato is cooked lightly. It is then mixed with wheat flour, yeast, eggs, and sugar. Finally, this mixture is formed into balls and fried in vegetable oil.
Fadge
This Irish preparation consists of a bread made with a potato base. This dish is usually served early in the morning as part of breakfast. It has a particularity as the dough has neither a sweet nor salty taste.
Its prepared as mashed potatoes, with butter and sautéed onions, to which egg is added for greater firmness and wheat flour for a good fluffiness. Finally, milk gives liquidity to the mixture. In addition, sugar and salt put a very good flavor to this dish that will be later baked.
Guinness sausages with mash potato
This is a traditional Irish food recipe because it is one of the most consumed meals during special occasions in bars in Ireland: pork sausages with Guinness beer make a combination of another world.
The quintessential Irish beer brews a sauce with flour, butter, Worcestershire sauce, mustard, and salt. This delicious preparation is served on top of fried pork sausages. Which in turn are positioned on top of mashed potato, made with milk, butter, and onions.
Boxty
Boxty is a potato dish quite similar to the Fried Potato Farls, which were described above. The biggest difference between these two dishes comes through their flavor. Boxty, in this case, is salty while, the Fried Potato Farls, are sweeter.
Its simple preparation consists in mixing grated raw potatoes with steamed potatoes, so that they form a uniform mixture. Then milk, flour, beaten eggs, pepper salt, and onions are added. Finally, this beautiful mixture is fried in hot vegetable oil.
Colcannon Irish Food
For this potato dish creation, potatoes appear in pureed form again, however, they are accompanied by a special ingredient – cabbage, which is finely chopped in the mash.
Cabbage is sautéed in butter accompanied by sliced onions. Then the cooked potatoes are mashed and added to sautéed cabbage. Finally, a little milk will give this mixture a little more liquidity.
Boiled Potatoes
To finish this section, we find the boiled potatoes very yummy. Basically, boiled potatoes consist of a stew of chopped and well-seasoned potatoes.
The potatoes are cut into quarters and boiled. They are then added to a sautéed mixture of tomato paste, butter, red wine, and onions, plus pieces of parsley and a touch of black pepper. This dish is cooked until tomato paste is reduced.
Irish dishes with vegetables
Vegetables form a significant part of Irish cuisine as a whole, offering up some very good options for vegetarians who do not consume meat. We will also see recipes that include meat but contain a greater amount of vegetables in them.
Dried fruit salad
One of the best dishes for vegetable lovers is a classic Irish favorite. – the dried fruit salad. The vinaigrette of this salad is made with a base of apple cider vinegar, soybean oil, and salt. This vinaigrette will be spritzed on top of arugula leaves, romaine lettuce leaves, pieces of green apple, nuts such as mere and peanuts, and Irish cheddar cheese.
Lamb chops in carrot stew
This vegetable Irish dish combines the nutrition and good taste of carrots, with the power of lamb chops, in a delicious stew based on these two main ingredients.
First, carrots should be cooked until soft. Then they must be crushed, and butter will be added. Lamb chops will be sealed and seasoned with black pepper, thyme, rosemary, and salt.
Finally, the carrots with oil will be added, so as to form a liquid mixture that cooks the chops. It should be noted that potatoes, chives, onions, green peppers, and chopped parsley will be added to meal as well.
Cream Spinach
This meal is one of the most consumed in the celebration of St. Patrick's Day in Ireland because its color is completely green. It is important to highlight that cream spinach has other ingredients that help improve its flavor in a remarkable way.
Onions, parsley and chopped potatoes are sautéed in melted butter. Then chicken broth used to enhance the soup's flavor is added followed by spinach leaves to this Irish vegetable soup dish. This broth is cooked until the potatoes soften completely, so that all the ingredients are finely crushed, to form the creamy soup itself.
Cod with garlic and spicy
Irish cuisine comes into this category with a cod preparation in tomato sauce, garlic, chili, carrots, potatoes, chives, and onions. This cod with garlic and spicy is characterized by its especially spicy flavor that is given by chilies.
First, garlic, onions, chives, and chilies are fried in plenty of oil. After these have given off their flavor, the cod meat will be fried in this same oil. The next step is to place the tomatoes, carrots, and legs previously cooked in a way already crushed to the hot oil. This preparation is completed when the sauce is reduced slightly.
Potatoes and natural yogurt mayonnaise
Potatoes and natural yogurt mayonnaise flavor is really pleasant with truly delicious and perfectly combined shades to contrast. The already soft potatoes combine with the flavor and creaminess of mayonnaise made with natural yogurt, which creates a rather tastyIrish vegetable dish.
First, the already cooked potatoes, are diced. Then finely chopped onions are added in a bowl along with chives, leek sprouts, and legs. Next, natural yogurt mayonnaise with a little oil, black pepper, curry, and ground thyme will be added.
Three palms salad
This three palms salad consists mainly of ingredients such as avocado, onions, and parsley. Its flavors are highlighted by quite interesting secondary ingredients such as chili oil and lemon juice.
Its preparation is mainly given by dicing avocados, onions in julienne and parsley in a very fine way. Then rudely chopped tomatoes are added, and the dish is closed with chili oil and cardamom, lime juice and powdered cloves.
Bacon and apple salad
Bacon and apple salad is one of the best Irish vegetable dishes that well known for its popular dressing that is made with sour cream, Irish curd cheese (called Cooleeney), Irish cider, and apple cider vinegar. In addition, this salad has apple pieces, romaine lettuce and smoked bacon – the ingredients that give its title.
Apples and pieces of smoked bacon are cooked in the same way and at the same time in hot oil. These will go on top of the salad with a base of romaine lettuce leaves. In addition to being bathed in the dressing that was cooked by heating the sour cream, apple cider vinegar, cider, and Cooleeney cheese.
Irish dishes with chicken
Birds, specifically chicken, also have their special place on the list of the best dishes. In this case, they have a category dedicated to their uses in Irish cuisine and these are presented below.
Chicken curry
This chicken dish has a powerful flavor that is quite common for people who are lovers of this type of meat with different and unique flavors. Curry is the seasoning that gives the flavor of this Irish dish with homemade chicken.
Its preparation begins by sautéing onions, red peppers, and pineapples chopped in syrup with coconut milk. Then tomato paste, curry, turmeric, cumin 6 black pepper are added to the satin. Finally, this mixture is liquefied, and the chicken meat is simmered.
Chicken baguette
This is one of the most elaborate chicken dishes in Irish fast food stalls, being one of the most representative meals of this country. This consists of, as the name implies, a baguette, which is opened by one of its sides and is stuffed with chicken.
This chicken meat is previously breaded and seasoned with black pepper, cumin, and salt. Then it is fried in vegetable oil and thinly sliced. Sliced tomatoes, lettuce leaves, and chopped raw onions accompany the chicken in the baguette. Finally, all this is usually covered with a mayonnaise and chives sauce.
Dublin Saffron Chicken
As the name implies, this is traditional Irish food Dublin. Saffron is a flavorful seasoning that gives you the difference of any other dish of Irish and even world cuisine.
The chicken is battered and fried in vegetable oil, then, it is reserved to be sautéed with little oil with chopped onions, parsley, roasted almonds, and saffron. Finally, crushed tomatoes and black pepper are added to be served with white rice.
Chicken bacon
This time the chicken arrives at the table of Irish gastronomy by baking. But what gives this dish a really special touch and makes it one of the best Irish dishes is the slices of smoked bacon combined with pieces of cabbage and also a favorite of Irish cuisine, potatoes.
First, the chicken is seasoned and marinated with ground thyme, garlic powder, leaf oregano, and black pepper. Then onions, garlic and red peppers in julienne are sauteed next to the bacon slices and then seal the chicken next to these ingredients. Finally, the potatoes and cabbage are added to the sautéed together with water, so that it is baked until the potatoes are cooked.
Irish Chicken Pie
This is a different preparation from the rest in that the meal is made with a rather thin puff pastry and the chicken is baked inside, similar to a cake.
Before making the dough for this delicious chicken dish from Ireland, you must sauté mushrooms, onions, green peppers, and chopped garlic. Then to this preparation add the chicken breast chopped in julienne. With a little water, the chicken will distill its flavor so that it is a kind of sauce. Finally, the puff pastry is made with wheat flour, butter, salt, and sugar. The chicken filling must be shredded before adding it to the pastry. Then it is baked until its outermost layer is browned.
Cognac Chicken
This time, whiskey is not the alcohol that stars this chicken Irish dish, it is the time to shine for brandy. The brandy is baked and in addition to chicken thighs and the touch of cognac, ingredients such as potatoes and carrots make the dish and its flavor more balanced.
Before bringing the chicken thighs to the oven, sauté onions, garlic, and chives in vegetable oil. Then the chicken thighs are sealed in this mixture, next to the potatoes, carrots, peppers, and leeks chopped with the touch of cognac. Finally, water is added and baked until the chicken is golden brown.
Lemon Sauce Chicken
To finish off this category, we present Irish stew as a derivation of a homemade recipe. The first step of this dish is the marinade of chicken meat in lemon juice, ground thyme, whole oregano, whole rosemary, and black pepper. The next thing to do is to cook the marinated chicken with little water and over low heat, cut potatoes are added and cooked until the broth is reduced.
Irish dishes with fish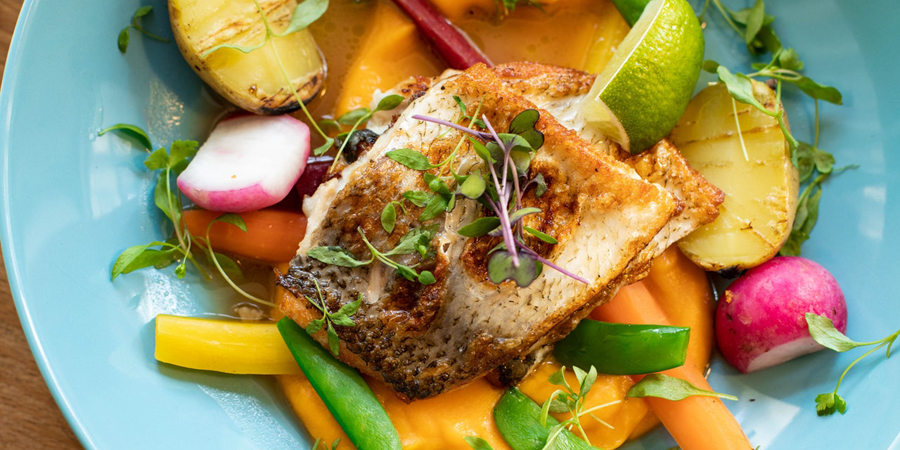 Fish meals in Irish cuisine are of great variety and quantity, especially because Ireland is an island. Fish such as salmon, mackerel, and cod are protagonists in this section.
Seafood Chowder
Originating on the western coast of Ireland, this is one of the best dishes. Its main flavor is given by the meat of two different fish that are included in its elaboration, hake, and monkfish.
The shells of shrimp, clams, red wine, and the same fish meat, are ingredients that influence the flavor and creation of the soup broth. In addition, some other ingredients such as carrots, chopped parsley, and saffron help make the soup taste unmatched.
It should also be noted that cream and butter provide a characteristic high thickness in this seafood chowder, almost like a cream.
Fish and chips
Although this traditional Irish recipe from Ireland has its supposed origin in England, Ireland has its own adaptation of Fish and Chips. Regardless of this, fish and chips are a recipe that was left of those preparations because of the need for post-war.
The first distinction that can be found in the dish of fish and chips is that, like a large number of its dishes, it carries a touch of its famous Guinness beer. This drink will be combined with wheat flour to batter the fish meat of Abadejo. Its cooking is fried and is always accompanied by thickly cut fries.
Irish Salmon
Salmon is one of the fish that most frequents Irish dishes, but its most classic recipe is lemon with capers and asparagus. It has become one of the most consumed and best dishes throughout the coast.
A salmon fillet already cleaned is sealed with lemon or lime juice. Then a little white wine is added to the cooking to give it a different touch. Finally, asparagus and capers are sautéed and added to the preparation.
Irish cod cake
This baked preparation has a dough based on wheat flour with salt and black pepper and this is stuffed with cod meat.
The cod must be cooked before cooking in the oven, this is done by sautéing onions, potatoes, garlic, and carrots in white wine, then add the cod meat, so that it can be crumbled. To conclude this Irish fish dish, the wheat flour, water, oil and salt dough is spread and the stew is placed, then covered with another piece of dough and baked until golden brown.
Cream of cod and salmon
This Irish broth originated on the coast of the islands and was extended to the center of the country since it is well known that creamy soups are one of the favorites of the Irish.
Cod and smoked salmon are simmered boiled with plenty of water. After this, chopped potatoes and chopped carrots are added when the broth is already reduced. Then onions, smoked bacon sauté with oil, sour cream and cream so that they are added to the soup. Finally, the ingredients are liquefied to obtain a creamy and quite tasty soup.
Salmon with whiskey
Originating for the celebrations of St. Patrick's Day, this popular salmon with whisky Irish fish dish consists of salmon cooked with Whiskey is one of the favorites to celebrate this occasion in an ideal way.
Smoked salmon meat is marinated hours in advance, mainly in whiskey, ground thyme, bay leaves, rosemary leaves, and oregano leaves. Then this liquid marinated with lemon, garlic, and chopped onions will help cook the fish in the oven.
Baked salmon
The dish that gives closure to this category is little known, but it is quite tasty and people who want to reach always delights them with its flavor of few ingredients.
Its preparation is quite simple, first, melt butter, lemon juice, crushed garlic, and white pepper. Then this liquid will bathe the salmon to cook in the oven until golden brown.
Irish dishes for a potluck
Potlucks are by far one of the best Irish dishes. A potluck is a culinary modality that consists of multiple preparations with the intention of sharing them among all the diners freely. In Ireland it is also customary to have this type of dish, below are the ones that are most frequently found in an Irish potluck.
Shepherd's Pie
This recipe is an elaboration similar to a meatloaf, only logically, it is made in the potluck dish style. This delicious dish of chopped lamb meat is usually one of the most ideal to serve in an Irish potluck.
A stir-fry of onions, leek, and garlic with tomato paste and red wine will be the main step in this preparation of the Irish meatloaf. Then this tasty sauce will slowly and accurately cook the sliced lamb meat. Finally, mashed potatoes with butter and milk will be the basis of all this in a bowl that will be baked with cheese on its surface.
Irish Stew
Quite similar to Guinness Stew, Irish stew is potluck dish that does not carry Guinness beer, only the authentic taste of veal. Its preparation is simple. First, the chopped onions are sautéed with tomato paste, rosemary, parsley, and chives. Then pieces of carrots and diced potatoes are added.
Finally, meat in julienne is cooked slowly in this traditional Irish stew.
Sunday roast
Another meal that is common in Irish Potluck, is the Sunday Roast. This consists of baked lamb meat. This is marinated hours in advance, with rosemary and red wine, in addition to black pepper. Then this is baked bathed in a sauce made with tomatoes, red peppers, and red wine.
This preparation is usually accompanied by baked potatoes and asparagus.
Soda Bread Pudding
This preparation comes to take hold of the sweet flavors of potluck dishes. This dish is made with the bread soda that was previously described. This is cut into medium cubes and immersed in a mixture of milk, cream, beaten eggs, and brown sugar.
Finally, it is baked until it acquires a golden color. This traditional Irish dessert can be covered with English cream to give it more taste.
Shellfish
This shellfish meal is one of the best Irish dishes on the west coast of the country; that's where it was originated. The shellfish consists of a set of prawns, oysters, and clams. Being a dish that aims to refresh those who consume it and delight those who appreciate it.
Prawns are the only ingredients that are cooked in the shellfish. These with white wine, salt, white pepper, and onion are ready to participate in the tastiest and simple seafood dish in Ireland. The oysters and clams are served and sprinkled with lemon drops in a cold way next to the prawns.
Porter Cake
Finally, to close the Irish potluck dish section so all aspects are covered is another dessert, which for years has established itself as one of the favorites by the Irish. This is the Irish Porter Cake. As the name implies, the preparation for this cake is made from Guinness beer.
The black beer macerates candied fruits for a couple of hours. Then they will be added to the wheat flour with the beaten eggs, butter, oil, milk and brown sugar, which together with the cinnamon and cloves will be key ingredients in the taste of this cake.
BarmBrack
Generally, this meal is cooked for the occasion of Halloween, however, in an Irish potluck it can fit perfectly at any time of the year. This dish consists of a bread that contains raisins, raisins, candied fruits, and even some cherries. This Irish bread is perfect to share on the table of a potluck from this country.
Irish dishes with seafood
To finalize this list about Irish food, you will find this category. Lobster, shrimp, and octopus are usually some of the main seafood used for Irish food dishes.
Mussel Soup
Mussel Soup is a broth that was derived from an Irish homemade recipe that year after year has become a very common and typical dish in Ireland. Being a soup made with mussels, it is a dish that has an incomparable flavor and with a fairly high nutritional content.
After being washed, the mussels are cooked in a boiled to create broth. Then vegetables such as celery, carrots, potatoes, and vegetables such as chives, parsley, onions, garlic, and leek are sautéed in oil.
Then red wine, vegetables, and mussel broth are placed in a pot so that finally all the ingredients are integrated into one of the best Irish dishes you've tasted!
Mussels with cream sauce
In addition to cream, Guinness beer interacts again in an Irish recipe. It is made by sautéing onions, carrots, potatoes, celery, and scallions along with butter and beer. The mussels are immediately added until the sauce thickens.
Prawns in brandy soup
This seafood dish is quite characteristic of its color that is granted by the tomato that is used to prepare it. But on top of that, this shrimp soup has a touch of brandy which gives it a unique flavor and gives it presence. In addition to these ingredients, basil leaves, red peppers, cream, hake meat, carrots, and black pepper are essential components in this preparation.
Oysters with apple slush
To finish our list of the best dishes in Irish cuisine, we look at oysters with apple slush. This seafood dish from Irelandis characterized as having an abundance of flavor even though it is extremely simple. This dish consists of raw and fresh oysters with an apple, gelatin and lemon juice slush, this will give a nice and different touch to your meal.
Other Related Articles: