Alpine Ramble Treks prides itself on being the leading trekking and adventure company in Nepal's travel and tourism industry. We are a Kathmandu-based team of passionate trekking enthusiasts who have been operating exciting and rewarding tours in Nepal, Tibet, and Bhutan for more than a decade. We can also arrange jungle safaris, mountaineering expeditions, paragliding excursions, and private tours of colorful cities like Kathmandu, Lhasa, and Thimphu.
No matter where you choose to go, Alpine Ramble Treks is committed to ensuring that you receive the best service in the field. Our management team, guides, and porters are trained according to the highest principles of safety, and our organization is fully registered with both the Nepali government and a range of respected local and international trekking associations. Ensuring that each of our guests enjoys fun and memorable experience in the Himalayas is our foremost priority, and we hope you'll do us the honor of allowing Alpine Ramble Treks to take part in your next adventure.
Read 2 Reviews
Write a review for ""
A lifetime experience with Alpine Ramble

We had a fantastic time with Alpine Ramble in Nepal, we did 8 days Everest Base Camp in the beginning of 2020, our guide sujal and proter Norman both were amazing, took care of us every moment and they were always there when we need their helped, the are the kindest people in the world. We highly recommend Sujan, Nirman and Alpine ramble. They will never dispoint you.
3 Alpine Ramble Treks Programs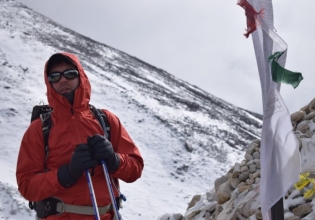 Destinations

Nepal

STARTS/ ENDS IN

Kathamndu / Kathamndu

Age Range

1 / 15 Years

Travel Styles:

Adventure, Trekking, City Sightseeing, Walking Tours, Photog...

See More

Operator
From
$
1109
$
1009
Duration

8 days
Destinations

Nepal

STARTS/ ENDS IN

Kathamndu / Kathamndu

Age Range

1 / 10 Years

Travel Styles:

Adventure, Trekking, Walking Tours, Photography, Mountains,...

See More

Operator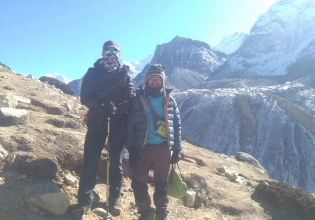 Destinations

Nepal

Age Range

5 / 90 Years

Travel Styles:

Adventure, Jeep & 4WD, City Sightseeing, Local Culture, Sigh...

See More

Operator