Lifetime Africa Expedition
Lifetime Africa is a renowned company dedicated to providing exceptional safari experiences and wildlife conservation initiatives. With a deep-rooted passion for Africa's natural wonders, the company has established itself as a leading force in the safari industry. Their commitment to responsible tourism shines through their sustainable practices and community engagement, ensuring that their activities contribute positively to both the environment and local communities.
At Lifetime Africa, every aspect of their services is designed to create unforgettable adventures for their clients. Whether it's organizing thrilling game drives across vast savannahs or arranging luxurious accommodations in remote wilderness areas, the company excels in curating tailor-made experiences that cater to individual preferences. With a team of experienced guides and naturalists, they provide expert insights into Africa's rich biodiversity, fostering a deep appreciation for its remarkable flora and fauna. Beyond offering remarkable safari experiences, Lifetime Africa is actively involved in conservation efforts, partnering with local organizations to protect endangered species and preserve fragile ecosystems. Through their initiatives, they aim to promote sustainable tourism practices that safeguard Africa's natural heritage for generations to come.
Reviews
Write a review for ""
10 Lifetime Africa Expedition Programs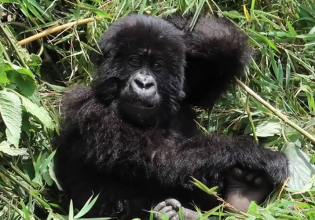 Destinations

Rwanda

Travel Styles:

Adventure and Sports Activities, Active and Outdoor, Adventu...

See More

Operator
From
$
5930
Duration

5 days