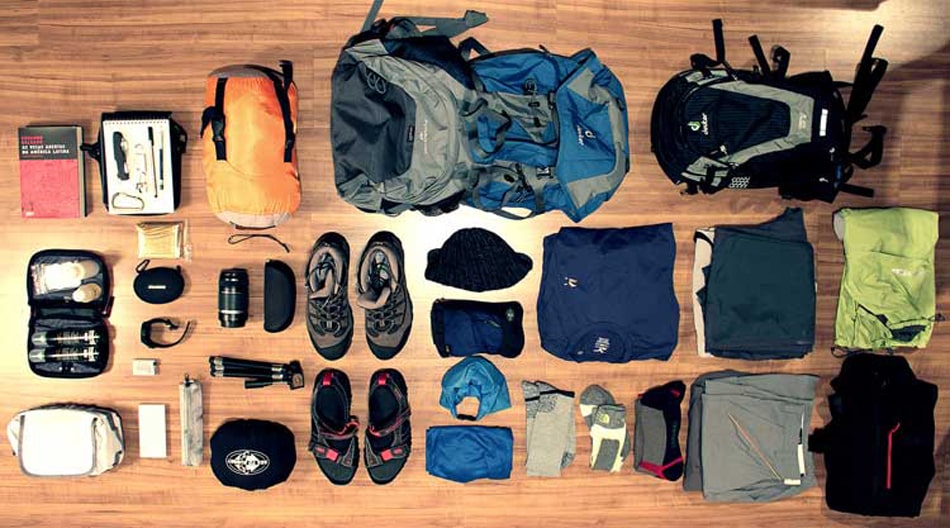 Image Credit: https://himalaya-discovery.com/annapurna-base-camp-trek-packing-list/
All the necessary equipment and gear preparation to ensure your trek would be as remarkable as it'll ever be. An optimum situation creates great bliss for the lifetime memory. For this, the right and wise decisions on the trek package play a crucial role. It highly concerns the weather, time of the month, and available services at the trail, for a successful trek.
What happens if the stuff we needed unconditionally is missed and extra items are in the bag instead? When it comes to packing, it does not matter if you plan on hiking alone and carrying your backpack all the way, or using the porter service. Hence, anyone looking for trekking requires to know the following first: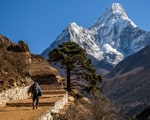 Get Free Quotes, Compare and Save on Your Ultimate Nepal Trekking Experience
Effortlessly connect with multiple Nepal trek providers to find the perfect adventure at the best price.
Load:
Carrying weight (6 – 7 hrs everyday) for more than two weeks
9 – 13 Kg
Distance in Annapurna circuit trek:
The trail spans over 160-230 km in total length
Geography:
Ascending and descending varieties of terrain
Ever-changing surroundings
Weather & Climate around Annapurna circuit trekking:
Harsh mountainous weather
Tropical climate at the altitude of around 800 meters,
Sub-zero weather above 5000 meters
Alteration in climate within a matter of few days
Season:
Changing seasons should also be kept into consideration
Based on the above-mentioned situation, trekkers need to prepare for their Annapurna circuit trek packing list. Here are some sample packing lists with their importance:
Backpack
No matter if you are a solo trekker or hiring a porter, you need at least two backpacks:
the large backpack you will carry on your back for more than two weeks
small day pack for acclimatization hikes when staying for more days at one place
Rucksack: Choose the right large backpack with waist straps and good back support
Daypack: For porter or independent hiker needs
Ultralight Packable Daypack: For acclimatization hikes from Manang
Packing Cubes: To keep your backpack organized, it protects your clothes as well a bit.
Dry Sacks: To keep valuables and electronics safe
Clothing
Plan ahead for packing everything from shorts to a down jacket for trekking the Annapurna Circuit in Nepal. When we thought about what to pack and what to leave behind, we usually left home the new stuff and traveled with only our tested gear.
Short-Sleeved T-Shirt: Requires it, if the weather is too hot
Long-Sleeved T-Shirt: Prevents sunburnt, or at a higher elevation
Fleece Jacket: Keeps warm when you stop hiking and take a break for a while
Down Jacket: Keeps warm at 5000 meters above sea level,
Rain Jacket: Protects you from rain, wind, and snow showers
Rain Pants: Protects from rain and snow anytime, and are easy to wear
Hiking Pants: Makes you feel comfortable, breathable, and durable
Shorts: To wear in hot temperatures, 30+ degrees of Celsius
Bandana: Protects against dust and sun in lower altitudes
Scarf: Keeps you warm as a headscarf, neck warmer, face warmer
Functional Underwear: Works much better with sweat during trek Annapurna circuit
Thermo Underwear: To feel comfortable both during the day and at night
Gloves: Keeps warm in low morning temperatures, and holding trekking poles
Winter Gloves: Keeps you warm in snowstorms and freezing weather of Annapurna circuit trekking Nepal
Hiking boots: Makes comfortable walking
Sneakers: Useful in teahouses because it was quite cold to be only in flip-flops.
Hiking Socks: High-quality socks reduce impact, prevent blisters and irritation
Flip-flops: For room uses or when you go to the shower
Runners: Short walk or roaming around the village on the trail areas of the Annapurna trek circuit
Sleeping Bag: Warm sleeping in the nights
Winter Sleeping Bag: Warm sleeping in the coldest place or environment
Mummy Liner: Additional layer for a sleeping bag
Trekking Poles: Support during trekking
Headtorch: During an emergency or when there is no light
Rain Poncho: Use it when the rain is too heavy, or use it as an emergency shelter
Sunglasses: Keep your eyes protected at all times because the sun at a high altitude is too strong.
Travel Towel: Dry or wipe the wet part or stuff
No one is risk-free while trekking the Annapurna circuit in the high-altitude region. Walking on such trails might bring some minor to big sickness or injuries. Hence, you need to have a First-aid Box that contains all of the basic medications.
First Aid Box contains:
Water Purification Tablets: When you feel unsafe and insecure while drinking water you can use purification tablets
Paracetamol: Paracetamol works to help you fight against headaches, nausea, fever, or common colds
Diamox: This altitude sickness medicine might lower the chances of mountain sickness
Imodium: Avoid diarrhea sickness
Insect Repellent: Avoid various insects like bugs, leeches, and snake bites
Pack only necessary items. The list for the toiletries goes:
Sunscreen: SPF 50+ Protect from the sun as it is extremely strong in higher altitudes of the Annapurna trek circuit
Toothpaste
Toothbrush
Shampoo
Shower Gel
Toilet Tissue
Wet Wipes
Hand Sanitize
Manicure Set
Travel Comb
Glasses
Contact Lenses
Electronics for Annapurna Trekking Circuit
iPhone or Smartphone: Use it as a mobile phone, alarm clock, watch, or the main camera,
Power Bank: Power bank or solar power bank for charge or backup
Travel Adapter: Multi-plug adapter will adjust in most of the sockets
Photo Equipment:
Canon RP + 24-240mm Lens: Travel camera with a great lens
Battery Charger: Charge you electronic gadgets it in teahouses
Tripod: Small portable tripod for better sunrise, sunset, or night photos
Camera Cleaning Kit: Microfibers cleaning cloths and lens cleaning pen to clean dust, rain or snow
Documents Required for Trekking Annapurna Circuit Nepal
Prior to travel, know up-to-date requirements. Nepal provides travelers with visas on arrival for most countries. Don't forget to carry the following:
Passport photos (4 – 6 photos)
Valid Passport
Visa
Flight Tickets
Trekking Permits
Travel Insurance
Enough cash
FAQs
Do you need a sleeping bag for Annapurna?
Yes. Bring a sleeping bag, rated around -6º or -10ºC which can handle below-freezing temperatures for the Annapurna Circuit trek.
What do you need for Annapurna Circuit?
You need proper backpacks, trekking gear, clothing, travel documents, and enough cash for this trekking.
Do you need crampons for Annapurna Circuit?
No, you don't need to pack mountaineering gears like crampons, rope picks to trek in the region.
If you are looking for information regarding routes of Annapurna Circuit trek read Routes and Maps of the Annapurna Circuit Trek chapter. Best Annapurna Circuit Trek Time chapter explain in detail about the best time to trek in Annapurna Circuit region. If you are wondering how to choose the best trek operator, find detail information from this How to Choose the best Annapurna Circuit Trek Operator chapter.
The cost chapter Cost of Annapurna Circuit Trek explains all types of cost and fees of Annapurna Circuit trek. If you need information regarding visa and permit of Annapurna Circuit trek read Visa and Permit for Annapurna Circuit Trek chapter.
Learn in detail about the food and lodging during trekking Annapurna Circuit in the Accommodation and Food during Annapurna Circuit Trek chapter. If you want information about Annapurna Circuit trek ground transportation read the chapter Annapurna Circuit Ground Transportation.
In other chapters of this Annapurna Circuit Trek guide, we have explained in detail of Internet Facility in the Annapurna Circuit region, how and where to find the AnnapurnaTrek Guides and Porters, and how dangerous and safe is Annapurna Circuit Trek. Moreover, you can explore our Nepal tours and treks package page to find several amazing Annapurna circuit trekking deals.