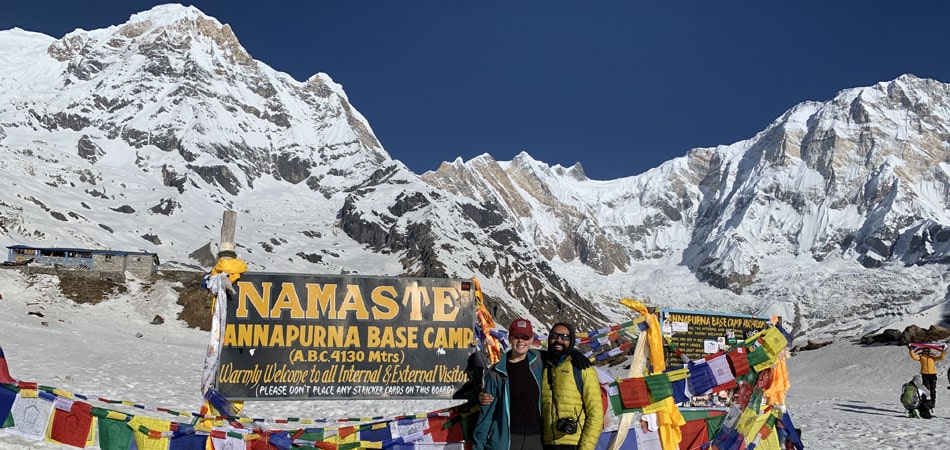 Image Credit: https://www.bikatadventures.com/Home/Blog/trekking-Annapurna-Base-Camp-experience
On this once-in-a-lifetime trek, you can explore the most captivating natural landscapes along with the massif Himalayas. You also will experience local people's cultural practices and hygienic food. Are you planning to trek in this region? Are you searching for the best Annapurna trek company?
A quick search on the internet will reveal that there are thousands of companies in existence that provide trekking opportunities to Annapurna Base Camp. Before taking the decision to choose one, you should consider the ratings they received, company history, trekking options, and prices. It makes you go on a trek with the right agency.
Some best Annapurna trek companies that may help you to succeed in your trekking in the ABC region are as below: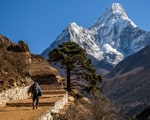 Get Free Quotes, Compare and Save on Your Ultimate Nepal Trekking Experience
Effortlessly connect with multiple Nepal trek providers to find the perfect adventure at the best price.
This reputable travel agency is registered and run by a passionate and hardworking group of people since 2009. For its high-quality services to its customers, it's regarded as dependable, reliable, and trustworthy.
The company offers many trip packages that include the Annapurna base camp trek too. They've carefully designed this tour taking the customer's time and budget into consideration without compromising on the quality of its services.
This company is taken as one of the best trekking companies that organize trekking tours in the region. The team of this agency has extensive knowledge about environmental and cultural issues in the areas where they lead treks. It aptly arranges a challenging and memorable experience for trekkers.
This travel agency is known for its quality services in assisting thousands of domestic as well as international tourists to trek in the region. It operates adventure holidays, including the trekking expedition in the Himalayas, and the Nepal Annapurna trek.
This agency has led the way in creating and offering the very best trekking experiences throughout Nepal. Valuing its customers' money and time, it offers customizable and reasonable treks including the Annapurna base camp trek.
This agency is good at precise planning with first-hand knowledge which results in a high success rate. Availing the exclusively trained, trusted, and tested local leaders and guides, this trekking agency provides hassle-free trips.
This trekking company was established in 1998 with the aim of conducting treks in the region. With enough human resources, is one of the best Annapurna base camp trek companies that provide service and satisfied the customers. They're specialized in mountain adventures like ABC trekking.
This trekking agency has a team of passionate and dedicated people. They make your trip to Nepal as unforgettable an experience as possible including the ABC trek.
Established in the year 2007, it has been dedicating contributing constantly to the tourism industry of Nepal. As it earned and maintained a good reputation for professionalism in the tourism sector, many tourists have praised its services as one of the best Annapurna trek companies. It offers many expeditions, adventure tours, and services including ABC trek.
This is one of the best companies helping passionate and adventurous enthusiasts explore the cultural and natural treasures of Nepal. They offer customizable tours with reasonable services. Maintaining a high level of standards, it strives to deliver satisfaction to its clients.
If you are looking for information regarding routes of the Annapurna Base Camp trek read Routes and Maps of the Annapurna Base Camp Trek chapter. Best Annapurna Base Camp Trek Time chapter explain in detail about the best time to trek in Annapurna Base Camp region.
The cost chapter Cost of Annapurna Base Camp Trek explains all types of cost and fees of Annapurna Base Camp trek. If you need information regarding visa and permit of the Annapurna Base Camp trek read Visa and Permit for Annapurna Base Camp Trek chapter.
The packing list chapter explains the main items to Packing for Annapurna Base Camp trekking. Learn in detail about the food and lodging during trekking Annapurna Base Camp in the Accommodation and Food chapter. If you want information about Annapurna Base Camp trek ground transportation read the chapter Ground Transportation during.
In other chapters of this Annapurna Base Camp Trek guide, we have explained in detail of Internet and Telephone Facility in the Annapurna Base Camp region, how and where to find the Trek Guides and Porters and how much dangerous and safe is Annapurna Base Camp Trek. Moreover, you can explore our Nepal tours and treks package page to find several amazing Annapurna base camp trekking deals.